Bishop Norman visited us on Saturday February 17, to lead the Lent Quiet Day: Slow Burn, Bright Flame.
A good number of people travelled in for the event, some coming from as far as Utrecht and Amersfoort in the Netherlands.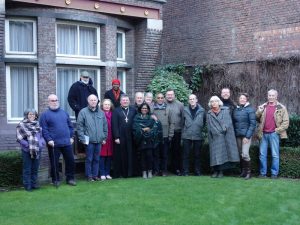 Bishop also stayed overnight with us, and celebrated at the Eucharist on Sunday morning.