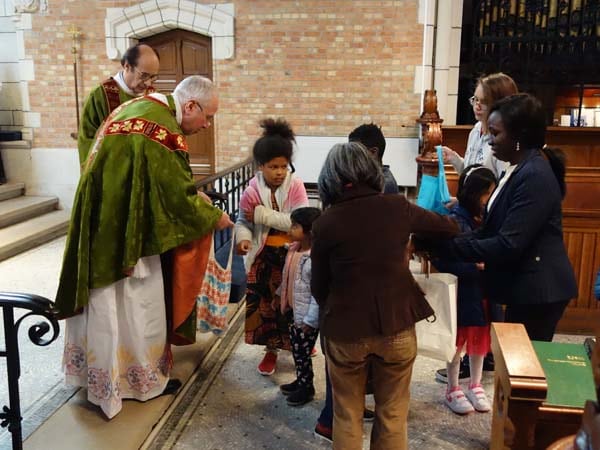 A super service for Harvest Festival 2019. During the service the children brought up their Harvest offerings, and these were laid before the altar.
The service was followed by an excellent harvest lunch, contributed to and prepared by several members of the congregation. The profits from the lunch will go to one of our favourite charities, KWA HILDA.
KWA HILDA was founded to help children in South Africa who are AIDS orphans. Many of them have lost family to the disease, and may themselves be infected.
With €5 KWA HILDA can feed a child for five days. We don't have all the results yet (donations are still coming in) but, with doubling from our Church charitable giving fund, we expect to send them at least €1000.
During the lunch our annual tombola was drawn. This yielded over €2300 for Friends of St Boniface vzw – the best result ever!
There are photos from the lunch.